Antique tin toys in new
shine
We restore antique tin toys of all kinds. Professionally and carefully. We let the nostalgic limousine or the mechanical Ferris wheel shine in new splendor. Likewise the historical building, the monkey with a tin drum and a player at the piano. Or antique doll kitchens and dollhouses.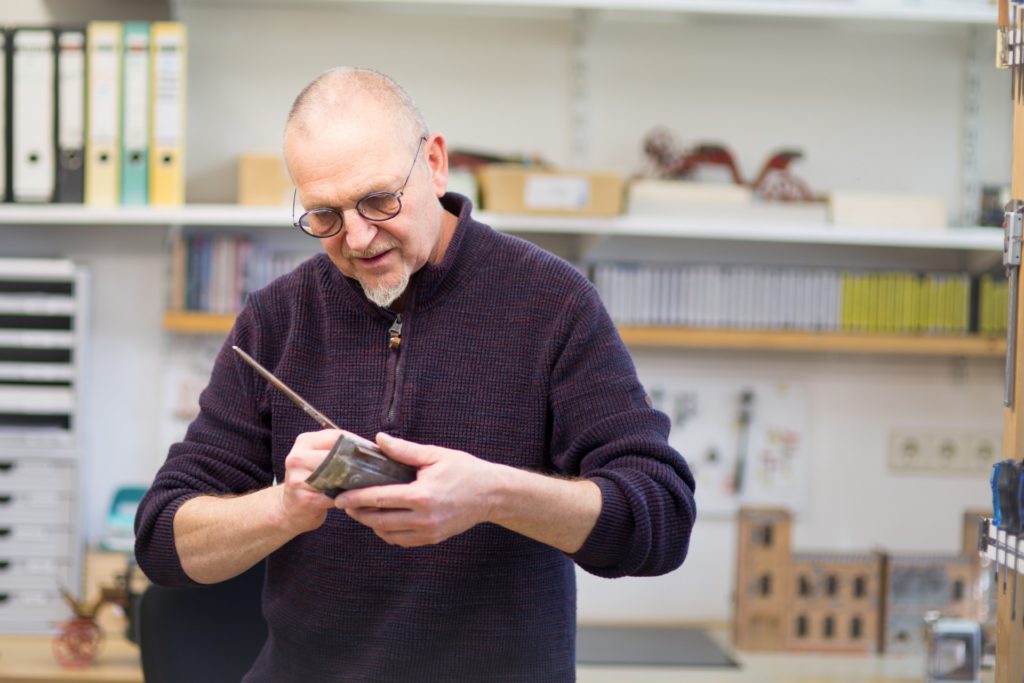 Personal inspection of the property
Regardless of the type and condition of your antique tin toy: We'll take care of it. First, we will discuss some basic questions with you. What kind of object is there, how old is it, what damage is there and so on. If you want, we can arrange a viewing appointment with you. This gives us the opportunity to view your antique tin toys personally - and to discuss how to proceed with you.
Expert advice: patina-aesthetic balance
You know best how you want to present your antique object in the future. Completely repaired, but with patina and visible signs of wear. Or rather with the original aesthetics. We advise you competently and comprehensively what is useful and feasible for your special gem. And how you can add value through restoration.

We will discuss your ideas with you in detail. And develop a plan for the restoration. Then we record the effort for the necessary work. And, if you wish, we can provide you with a detailed cost estimate.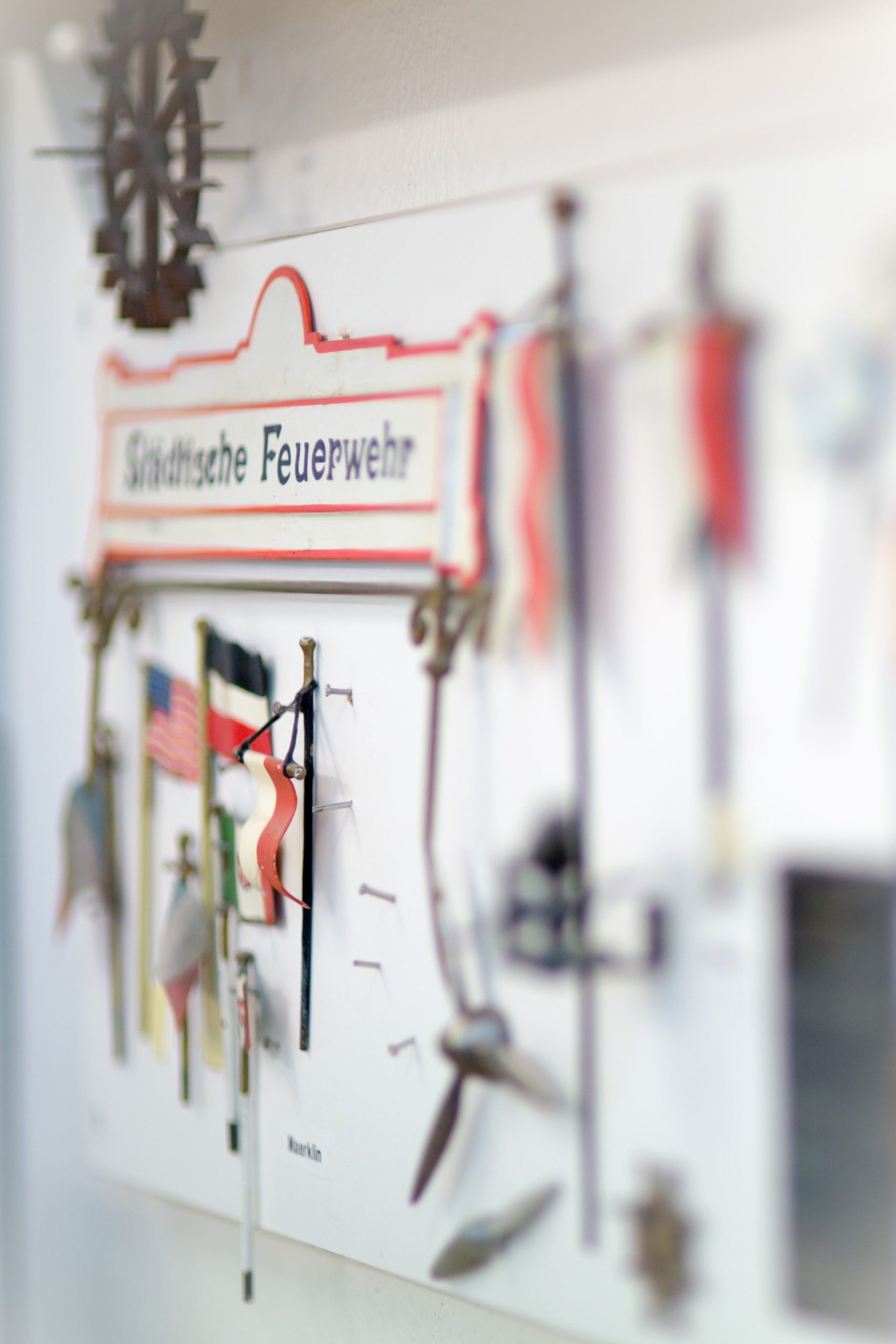 Restore and preserve originality
The originality of the antique tin toy should be preserved - this is the only way to maintain the value and charm of the object. Regardless of whether you want to collect, keep or sell your tin toys: We restore and repair your object according to your wishes.
Checking the originality: antique or replica
We check your tin toys for originality. So that you know exactly: your tin toy is an antique original - or a well-made replica. Either way: you are informed and can look at your gem with completely different eyes. Whether it's in your collector's case or you want to sell it.

Antique tin toys, antique doll kitchens and dollhouses are coveted collector's items. Tin toys are offered for high three-digit amounts on the relevant portals - antique tin toy objects are even sold for four-digit amounts at professional online auctions.

If you are not familiar with the restoration of antique toys, you will not immediately notice during a tour: is it a carefully restored part or a new item trimmed to look old? Because tin toys can be artificially aged by various means.

This makes it all the more important for you to find out whether you have an original or a later replica. We would be happy to make you an offer for the review.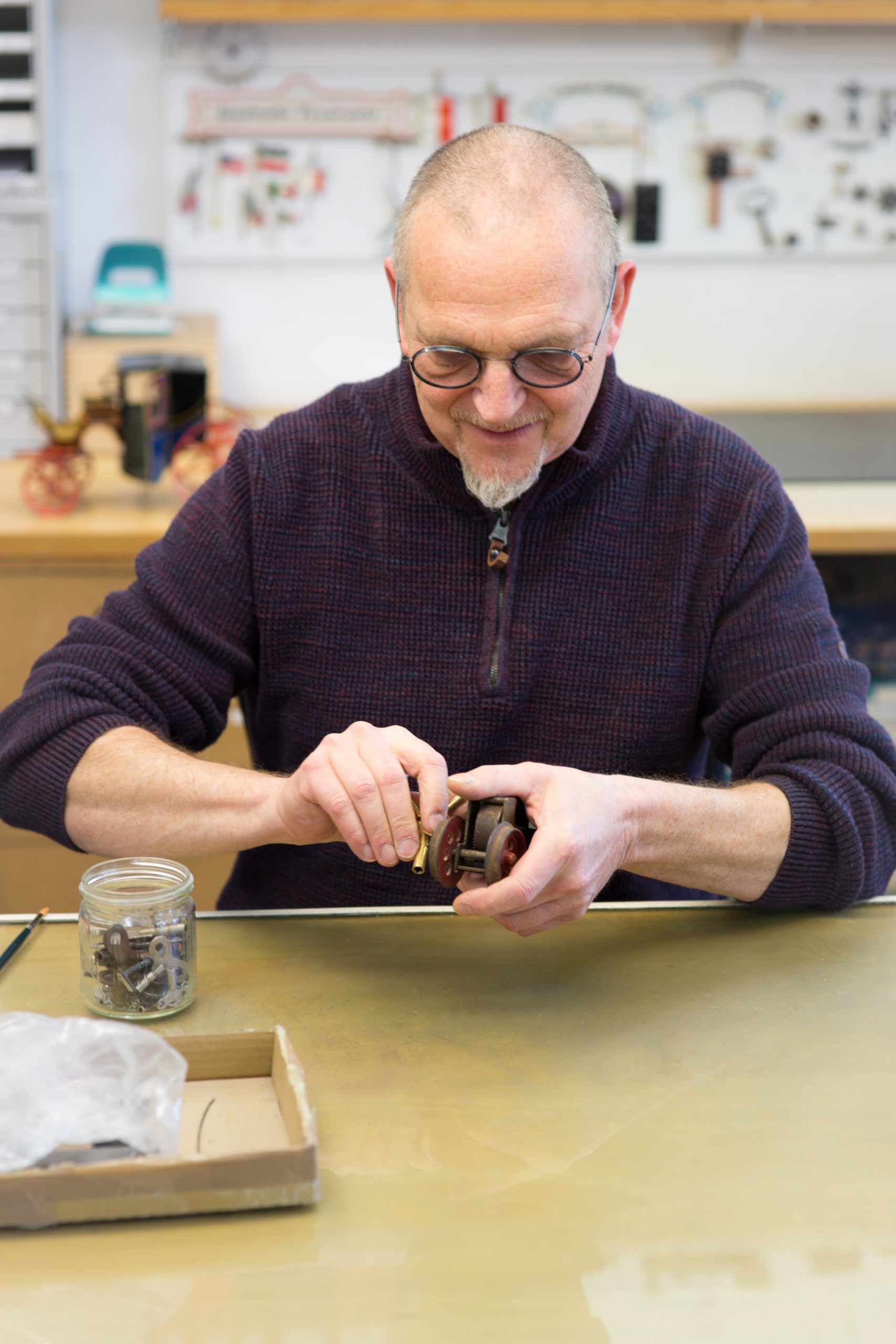 There is no legally binding statement as to when an object is antique. If you take the code of antique dealers as a basis: 100 years on average. For the classification of toys, an EU regulation is useful, which is intended for the export protection of cultural goods. According to EU regulation EG / 116/2009 of December 18, 2008 on the export of cultural goods, toys - if they do not come from archaeological collections or the like - are classified as other antiques. In the toy category, antiques between 50 and 100 years old are considered cultural assets that are worth protecting.
Our goal is a completely restored object that we are proud of - and that will be completed to your complete satisfaction.

Therefore, a structured restoration process is important to us. A coordinated approach including personal discussions with you - and careful treatment of your property. So we can carry out our work professionally and reliably. And deliver your antique tin toys, your antique doll kitchen or your doll house as the perfect gem.