Restoring all kinds of tin toys, doll kitchens and dollhouses: for decades we have devoted ourselves to this task with increasing dedication - and without interruption. The passion of our specialist restorer began with restoring churches. Even if we initially devoted ourselves to other assignments relating to art and painting - over time it became clear: We are concentrating on our roots, our tradition, on restoring tin toys - and thus preserving old art treasures.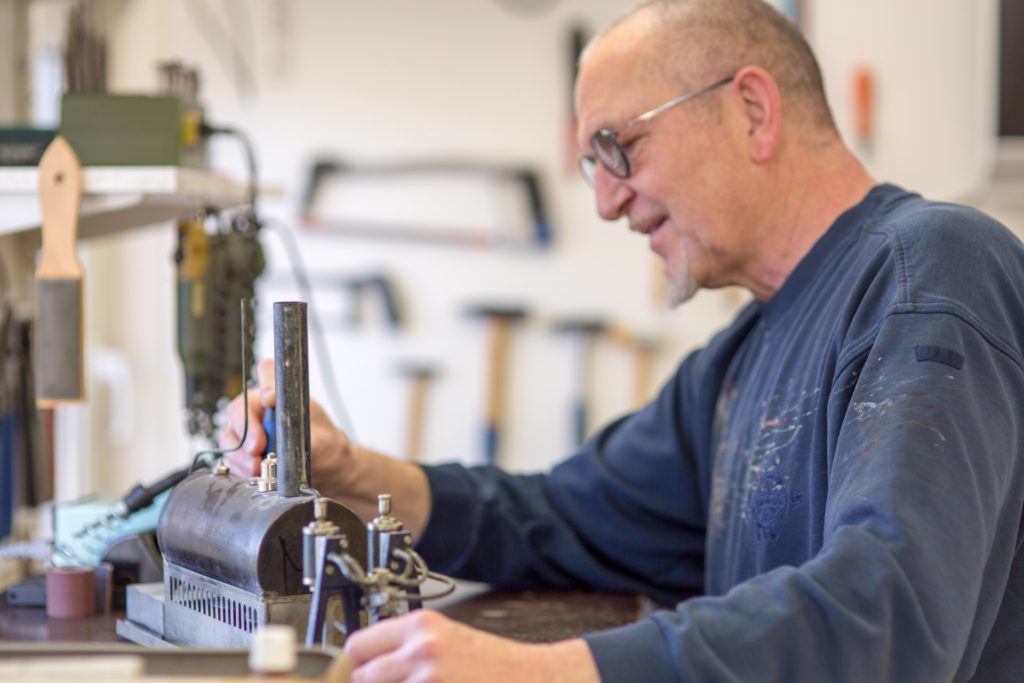 Our studio in Leibertingen exudes a special charm. A manufactory that shows that everything is made entirely by hand. In short: for us a place where we can work with pleasure and with the highest precision.
Carefully placed everywhere: old exhibits and art treasures waiting to be freshened up - some of them in really poor condition. Always at hand: unusual cleaning utensils and cleaning instruments to clean the pieces gently and thoroughly. Filigree tool to carefully repair the valuable pieces of sheet metal. A large number of brushes of all sizes. Containers with secret color mixes. And last but not least: a wide variety of materials to re-produce missing parts.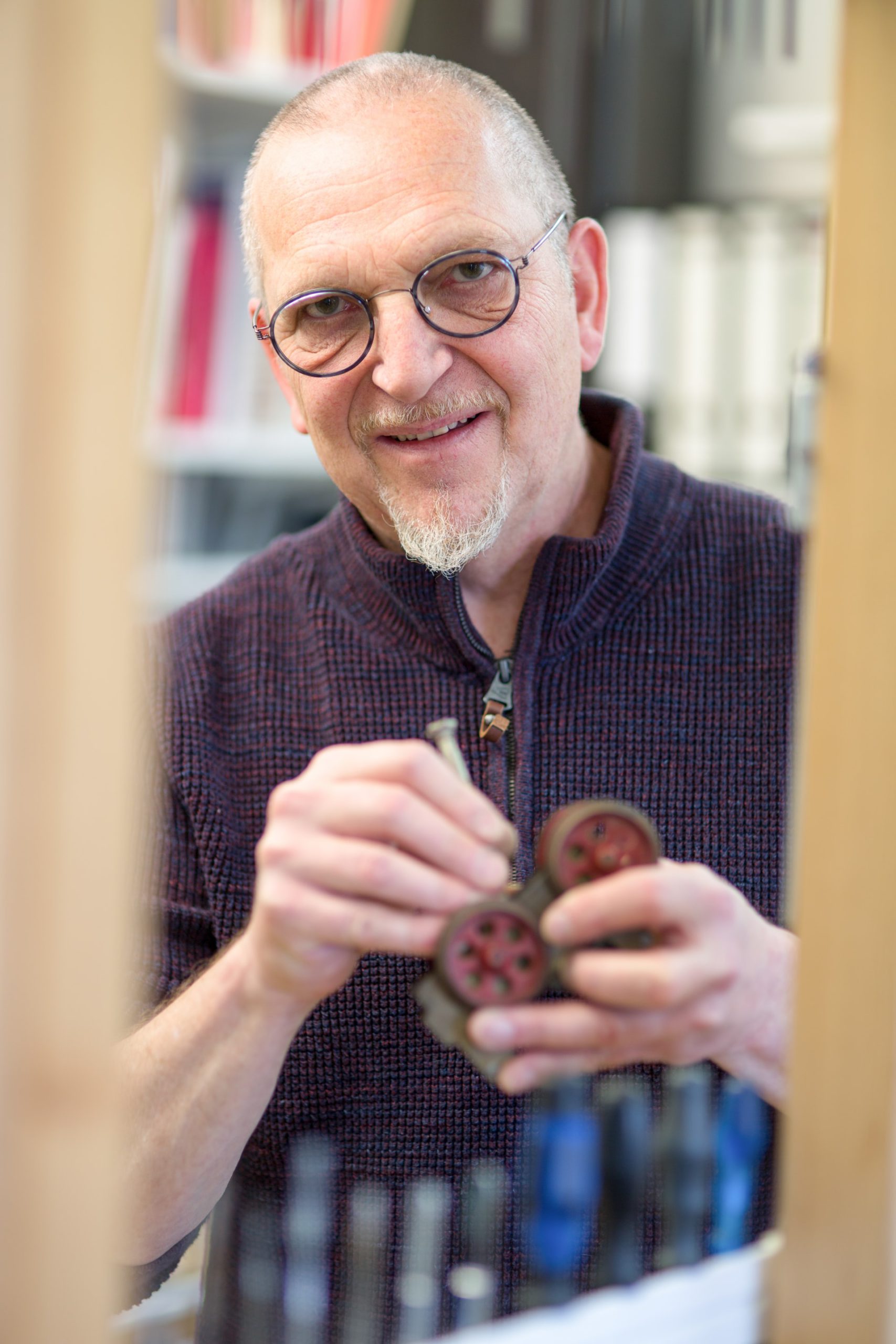 Our company has existed since 1986. Founded in Stuttgart Bad Cannstatt by managing director and owner Joachim Sirikow. The company's founder is not only a skilled painter and varnisher - he also has a high level of artistry. The company's offerings were correspondingly diverse in the beginning. First and foremost, of course, restorations of tin toys. But also oil painting, making plastic and sculptures, painting and airbrushing for cars and motorcycles. As a passionate artist, the company founder initially took on additional orders for the production of oil paintings and took part in art exhibitions.